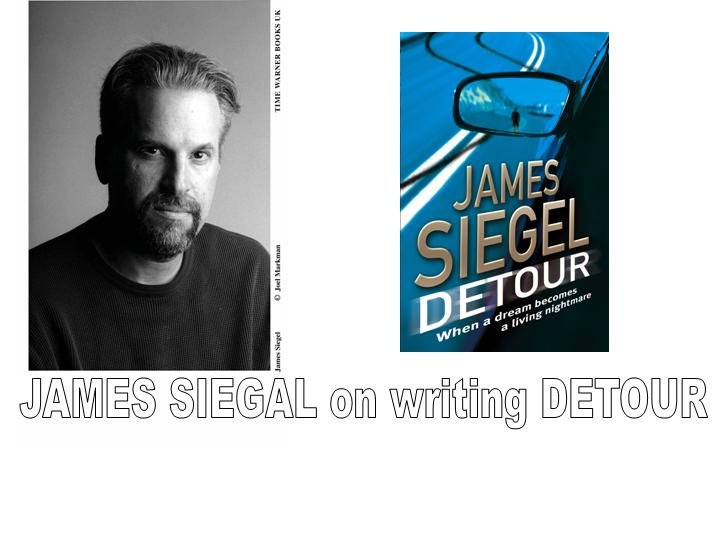 Ideas for thrillers come from everywhere and sometimes they come and go and come again. A number of years ago, my wife and I went down to Colombia to adopt twin baby girls. We spent a week in Bogota, going to the FANA Orphanage where we met our one month old daughters for the first time, completing the necessary paperwork at the US embassy, and going through the first tentative steps of parenthood. I remember feeling a unique kind of vulnerability--the sense of being in both figuratively and literally, in foreign territory. It's from those sort of fears that thrillers sometimes arrive. I remember thinking that it made a intriguing premise for something--whereupon I tucked it away till some years later, when I was searching around for a subject matter for my third book. My experience down in Bogota was an overwhelmingly positive one, but there were moments, stray instances here and there, when I felt the vague sense of something cooler under the surface warmth--a chill undertow you sometimes feel in a perfectly tropical sea.
There was that look, for example, a withering look of acid disapproval from a Colombian couple who saw us leaving the US embassy, twin girls in tow. The kind of look Northern carpetbaggers must've received from Southerners after the US Civil War. As if we were looting Colombia of its valuables, instead of what we thought we were doing, giving two babies a good home and two parents some much-longed for children. That incident made it into DETOUR--though I changed the locale to an elevator in the hotel Paul and Joanna are staying in. Every so often, as we were driven around Bogota back then by our driver, I would imagine him taking a wrong turn. Colombia was less dangerous then than now, but it was still hard to ignore the stories of kidnappings and violence being played out in the provinces.
In DETOUR of course, that wrong turn is taken and much havoc ensues. It was interesting to dredge up whatever memories remain from that week in Bogota, to relive having our daughters placed in our arms for the first time and knowing that they were ours forever--or at least as long as children actually belong to you. I remembered the taste of the empanadas, the smell of the city, the green of the mountains. The smell of baby powder--that too. I remembered the sense of wondering where my child was for the first time--this wonderful sense of being repsonsible for another human being--this symbiotic dependance on each other. In some respects, I couldn't help feeling just a little guilty as I wrote DETOUR, as I mixed a witches brew of bad things into this supposed-to-be euphoric event. I named the baby girl in this story after one of my twins--receiving much enmity from the other one by the way--(I've promised to make amends in my next thriller), so the odd sensation of doing harm to my own child was sometimes inescapable. Mea culpa.
I hope readers, at least, will enjoy the benefit, guilt-free.
Read the review: http://archive.shotsmag.co.uk/reviews2005/reviews0305/detour.html
© James Siegal 2005