Born above a shoe shop in the mid-1960's, Neil White spent most of his childhood in Wakefield in West Yorkshire as his father pursued a career in the shoe trade. This took Neil to Bridlington in his teens, where he failed all his exams and discovered that doing nothing soon turns into long-term unemployment. Re-inventing himself, Neil returned to education in his 20's, qualified as a solicitor when he was 30, and now spends his days in the courtroom and his evenings writing crime fiction. With the publication of his latest book, Dead Silent (Harper Collins), SHOTS sent Laura Harman to interrogate him.
Hi, Neil. Without meaning to begin in too obvious a place, how much of yourself do you find that you put into your characters? You have said that Jack is you, if you had more courage – do you wish you could be more involved in crimes the way he is?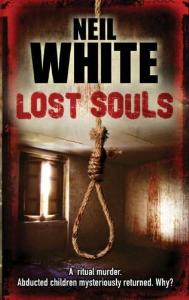 From the start, I've always thought of Jack Garrett as like me but less laid-back; there is lots of me in there. If there is a given situation, the thought process of how the character deals with the situation is a mix of what I think that character would do and how I would react if I was there and was more ballsy. The problem with basing it too much on myself that any piece of misfortune could well be dealt with by a shrug and a "them's the breaks" response.

In terms of being involved in crimes, I did want to be a police officer at one point in my life, but I realised that I was too squeamish; I would struggle to deal with a bad road crash or a drunk being sick. It would be fun to get more hands-on though. I still work as a CPS solicitor three days a week, but that is very clean and detached, although I do enjoy a good old bad-tempered courtroom spat now and again. The problem I have is that I'm a bit of a role-player, in that when I get my suit and tie on and go to work, I turn into someone I perhaps don't recognise, with a different social outlook, all about getting the bad guys. Once I get home and put on the scruffs, I turn back into genial old Neil again.

However, I have often thought that if I stopped being a prosecutor, I would like to be a store detective or private detective, or anything really that involved lots of skulking around and finished off with a bit of a fight.
You came into this career after deciding to return to school. Do you feel more qualified to ponder upon contemporary social problems, having experienced some of them yourself?

That's a tough one, because it's hard to know whether I like gritty stuff because I've got a working class background, or I just happen to like gritty stuff. As a child, I used to enjoy crime programmes on television, and my father, the Johnny Cash obsessive, was always playing music that told gritty stories of prison life and poverty, and none of that was because I was on a council estate in Wakefield. It was just what I liked and he liked (my father's father was a colliery deputy-manager, and so had a relatively affluent upbringing, in a large, detached Coal Board house).

Also, the council estate I grew up on never felt grim. Most people worked back then, there was never a sense that crime or drugs had a hold, and as there were not as many material possessions in the seventies, the only real differences between communities were things like driveways and whether the television was black and white or colour.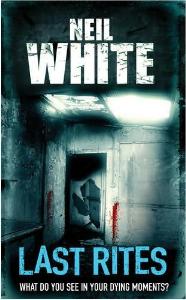 The dole years in the eighties were tough spiritually, and I remember what it feels like to not just have nothing, but also to feel that having nothing is about as good as life is ever going to get, but I think I was saved by youth, because as good as it can be to have nice things, I had some great times with friends that had little to do with money or status.

The main thing I take from my own experience is that it is all more complicated than it seems. I know there was never a risk of me being involved in crime, but that is more to do with fear of the consequences than any moral standpoint. The one thing I do regret is that I ended up with a chip on my shoulder, and although I like to think that I've shrugged it off, I am still more comfortable in a working men's club than a nice restaurant. The irony is that I have learnt more about real social problems, like the depths of alcoholism and drug misuse that people fall into, through being a criminal lawyer, because I come across people who live lives like nothing from my own personal experience.

So I don't necessarily feel more qualified, as I'm not sure I've "lived the life", but it doesn't feel unfamiliar, which must help.


There is a good deal of human interest in Dead Silent. It almost seems as though this is as important as the crime aspect. Would you say that anthropology is a key part of crime and law?

People commit crimes, and different things drive people to act like they do. What interests me most about crime is what is going on in people's heads. I am always intrigued when I see someone in court who has done something you wouldn't expect to happen with their background, and so I want to know what's going through their heads. I remember conducting a case of a woman charged with murder, where I was the lawyer doing the initial hearing, and as she was brought up from the dock she blinked at the lights and had a general look of disbelief mixed in with fear, and I wished I could have sat down with her and really found out what was going through her mind. That's what fascinates me about crime.

But crime comes from all sectors of society and for a whole host of reasons, and sometimes it is too easy to generalise about "criminals". Some people do lead criminal lifestyles, have decided that it is the best way to provide for themselves, whereas others sometimes fall into it through a mix of circumstance and bad luck. It is always a tricky area, because in one sense poverty creates crime, because poverty stifles opportunities, but equally people who choose crime are always going to be poor, except for those who get really good at it, and the line that divides those who offend by choice or circumstance is too blurred to really see it properly.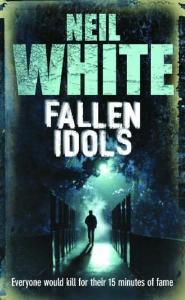 Do you find it hard to write about the harsher realities of crime, or do you find that you have become hardened to it, for example when Laura is in peril?




I want to be affected by the harsher realities of it, and that's why I like crime fiction. I want to feel the horror, the squeamishness, the blood, because ultimately it isn't real, and so I can enjoy it knowing that no one was really hurt. If I was too hardened by it, I don't think I would enjoy writing it, as I wouldn't enjoy reading it. The best example I can think of is the film Marathon Man with Dustin Hoffman, which involves a scene where Dustin Hoffman is "examined" by a former death camp dentist. When the dentist finds a cavity, he rams the metal instrument hard into it, and it's one of those shut your eyes and squeal moments. The point of this example is that if you ask anyone if they have seen the film, they will always say "oh, is that one with the teeth", and shudder or grimace. As a writer, I accept that my book will occupy someone's mind for a very short time, and the gaps will be filled by life and books written by other people, and so if I can ever write a book that makes someone go "oh, is that the book with the …" and shudder, then I will feel that my work is done.



Many crime heroes have their little idiosyncrasies, whether it be a certain Belgian arrogance or a more earthy alcohol dependency. Jack, however, is an incredibly real character. Did you intentionally shy away from creating a more caricatured man?


Yes, I did. I've never been a big fan of heroes who are incredibly heroic. I've always preferred the ordinary hero in an incredible situation. The danger with idiosyncrasies is that they can appear contrived and distracting, and only really work if they are part of the story. The best contemporary series characters, like Mark Billingham's Thorne or Rankin's Rebus, allow the idiosyncrasies to develop as the story of the character develops, so it is part of the character's story, rather than have them shoe-horned them in to make the character interesting.





Do you ever find yourself surprised by where your stories take you? Or do you know from the off the exact path you will be walking?


A bit of both really. When I start out, I know what the story is about and how it ends, along with some major plot points. Joining everything together sometimes involves a rethink, as I realise that getting from one part of a story to another doesn't work with my original idea, or I might think of something better as I'm writing it. So often the story isn't exactly how I perceived at the start, but has the same basic core.





On your website you note a childhood love of the Famous Five. Do you think that such books can still offer something to the adult author (and reader) in terms of inspiration and joy?


Just the memory of seeing a mystery unfold in a way that is exciting and sometimes a little scary. The best thing about them is that the mysteries were solved by ordinary children, not the police or super sleuths. Okay, really posh and privileged children who had uncles who lived on strange islands, but the premise is the same, and when you are ten, you see the mystery, the excitement, not the class divide.



Are you tempted to use cases you've been involved in as a basis for a story? Or do you try not to use things that might just be too real?



I don't use cases I have come across as the basis for a story, as it just wouldn't be right. What I do use though are the little asides or comments you pick up on, like the slang of the police or comments by witnesses. What I do take from my prosecuting is the comfort that it is hard to be too extreme, if it can be described as a comfort, because real crime provides more grim realities than any writer could think up.



Do you enjoy the contrast between the beautiful rolling landscape of the book and the viciousness of the acts committed there?


I do find middle class crime interesting. I have dealt with a few fraud cases involving outwardly respectable people, and it has become clear, when I have trawled through their bank and credit card statements, that everything was always going to come crashing down around them, and I have been intrigued as to how they could live normal lives, go to sleep, kiss the kids goodnight, smile for the camera, with all of that going on in the background. What goes on behind the respectable curtains is often more interesting than what goes on in the everyday struggles in the grimmer parts of town. As much as I enjoy a "grim up north" tale, the countryside and the warmth are as much a part of the map as the terraced streets and derelict mills.




Finally, you recently tweeted that Patrick is your favourite character from Spongebob Squarepants. Can this really be true? I would say mine is definitely Squidward.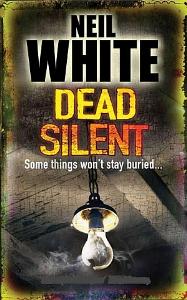 Patrick is by far the best character. Preferring Squidward is like saying that you prefer Mr Burns to Homer Simpson. I can't believe I've been challenged on that point.
Visit Neil's website neilwhite.net
Bibliography
1. Fallen Idols (2007)
2. Lost Souls (2008)
3. Last Rites (2009)
4. Dead Silent (2010)