Fiona Messenger has been reviewing the'Angel' books of Mike Ripley on Amazon.uk for five years and even produced a 'Top Ten' list. As she clearly knows more about the books than the author, SHOTS asked her for this Appreciation of Angel on the 20th anniversary of his debut in print. Fiona lists the books in chronological order, including the latest, Angels Unaware which is published by Allison & Busby, with her own personal rankings in brackets.
No aminals were hurt and no money changed hands during the writing of this article.
'Elvis is dead!'

Three immortal words and I was suckered, willingly, into the world of one Fitzroy Maclean Angel during the summer of 2003.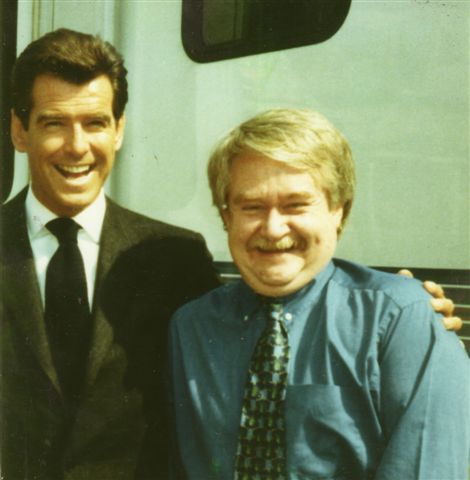 Mike Ripley with 007, an early fan.
I had been frequently disappointed by books that were part of a series; they always rely on you reading the previous titles, but Angel was different. The books were linked, but not inexorably; the others just enhanced the experience, which I discovered after reading
Angel Underground
's successor,
Angel on the Inside
. Despite the fact that Mike Ripley had an impressive set of cheerleaders; Colin Dexter,
The Times
and...BBC Radio Suffolk, it was a series of books that had been woefully overlooked for a long time. The other books were incredibly difficult to get hold of - I eventually got hold of all of them via Amazon, but not without tears, tantrums and a few broken fingernails. All worth it. I completed the collection in 2007, thanks to the re-release of the first three. Okay, why weren't they at least considered for a TV series, or even just a one-off drama? Worse still, it was difficult to find anyone, even on the 'net, to have a decent conversation about them. 'Who?' was a common answer I got, but more frequently, silence.
So who is Fitzroy Maclean Angel? He lives in East London, is a streetwise, thirty-something, good looking dude with a penchant for honest food, good bitter and sassy women, providing they are inexpensive, or can be claimed on expenses, and has an unnerving ability to be in the wrong place at the right time. Too ordinary?

He drives a black cab he calls Armstrong, plays jazz trumpet when he's allowed or is being paid to, shares a flat with a psychotic black cat called Springsteen and spends his time trying to sidestep trouble only to find himself getting deeper into it. He only really became an official Private Investigator in recent years, but he's seen more dead bodies in the years leading up to this than any human stomach can handle. Some of them he's even been responsible for. Yes, despite the fact that Angel comes across as just the kind of guy you could have a drink with, or at least be in the same bar, Angel has been responsible for seven deaths; but none can be pinned on him conclusively, or at least the witnesses won't or can't talk - It's better to be lucky than good.

Despite the fact I haven't known him very long, I do feel though that I know him better than most, as his exploits get me reading the books again and again and again. I should take Angel's advice and get out more. I didn't read the books in chronological order, and for that reason, my bias is towards the ones that I read earliest, with a couple of exceptions. My list on Amazon has changed slightly, even in recent months, but the firm, and, so far, immovable top three are, in order, That Angel Look, Angel's Share and Lights, Camera, Angel. I love them all though, and no amount of begging, bribery or corruption will force me to get rid of a single one. I have listed them with its standing in my personal favourites list in brackets. You may disagree, but as Time Out said "Angel is like fine malt whisky, high proof and very addictive" - true, but its a matter of taste whether you prefer the 12-year-old or the 25-year-old one.
Just Another Angel (12)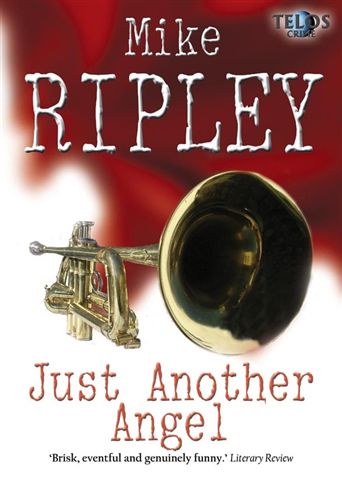 Beware of one night stands, they just might cause you more trouble than they're worth. Angel manages to bed one who just happens to be married to a violent gangland villain, who might be a bit miffed if he finds out, but he has to run an errand for her first, which gets some unwanted attention from some very shady characters, not including the copper with a grudge.
I think the only reason the book is so low in the list is because I read it that much later - but there are some masterful and very funny one-liners which still have me giggling. OK, I'm a bit ashamed it is as low as it is.
Angel Touch (14)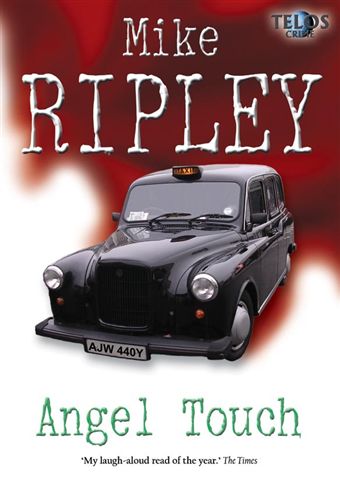 Angel shows just what he will do for Old and Distinguished Friends (particularly when he fancies the pants off them). It all gets a bit personal when the friend is critically injured and their colleague is dead. Time to bring in reinforcements.
No eighties set novel can be complete without a setting in the Stock Exchange, nor the most ridiculous of eighties team-building activities - paint-balling - which gets a well deserved lampoon. We're also introduced to the incorrigible Francis "Werewolf" Dromey.
Angel Hunt (13)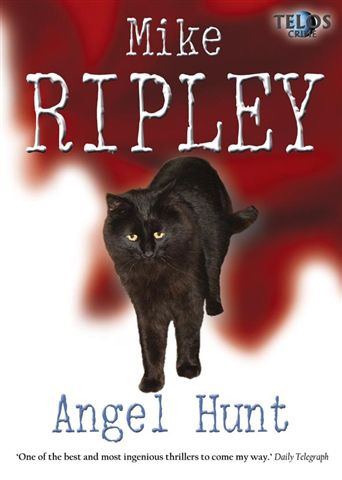 Not all animals have four legs. Angel gets embroiled in the shady activities of Animal Activists after an old acquaintance drops in (literally). Unfortunately, he's dead. (Mostly)
First time I've read of a cat being used as a weapon, but not in a way you might think. In later books, Angel has settled not very far away from where some of the scenes in here are played out. Maybe they will have forgotten Manderleygate.
Angels In Arms (9)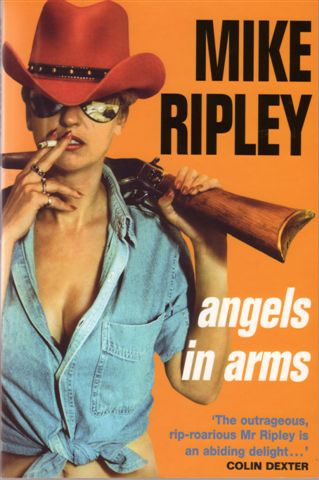 Werewolf is in big trouble - so who's he gonna call? Unfortunately for Angel, the trouble in question involves the consignment of some very naughty substances lost by a group of mad French liberationists who were buying it off an even madder Dutchman. Time to bring in the cavalry of about 100,000 (and two). And cope with a rather loud rock group.
Arms is plain farce of the best order. The characters in here are just simply delicious, and Angel is so very nearly upstaged by the unforgettable Lewd Lulu Luger, who sadly does not appear in later books.
Angel City (11)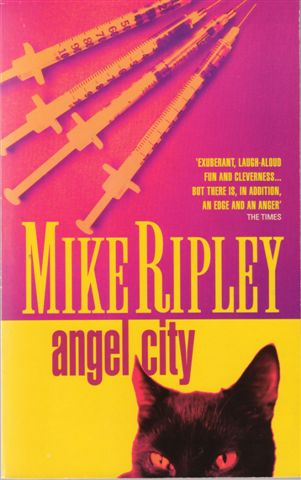 Oh the shame - Angel has to work for a living after spending most of his savings. Still, there is the opportunity to keep the rent man at bay, albeit that the work is definitely dodgy and he has to put up with the homeless and hyperactive Christopher "Tigger" O'Neill. When Tigger winds up dead and Angel gets his smile damaged, there is a score to settle.
We finally find out what the mysterious Mr Goodson gets up to at the weekend, with the opportunity to have a pop at those who take Dungeons and Dragons far too seriously.
Angel Confidential (10)
Along with a fresh set of teeth, Angel gets to act the proper PI for once, helping the newly fledged investigator Veronica Blugden track down the reluctant Stella Rudgard. But what has Stella got herself into, and does daddy and his bent solicitor have secrets they would rather not come out in the open?
Maybe Angel rues the day he ever allowed "Ronnie" into his cab, but then again he would never have had the opportunity to wreak havoc with some "classic" cars.
Family of Angels (7)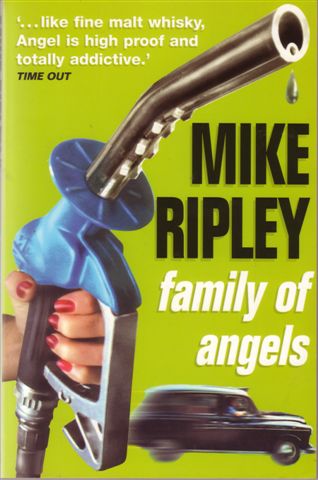 Angel's idea of family contact is the odd Christmas card (which he may remember one year). But now not only has he got to hunt down his brother and find out what he's been up to, he also has to find time to do a job for "Big Mac" Macandy involving some missing diesel and beer barrels. Oh, and also have sex at a hundred and fifty miles per hour.
Angel comes up against an old enemy, and savours a sweet smell of success.
That Angel Look (1)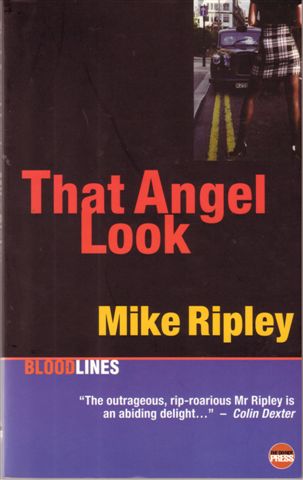 A photographer acquaintance is the victim of a bizarre murder, and the finger is pointed at a group of girls just starting out in the fashion industry, perhaps the most dangerous project Angel's undertaken. Oh - and he also has to stop war breaking out in Brick Lane. The stress just keeps on coming.
Why do I love this book so much? Maybe it's the painfully accurate description of the antics of women who go round in threes. Or perhaps it's the manner in which our Roy finally falls in love, the old romantic that I am; irritated, confused and erm..cross eyed. It could be that the novel contains the most quotable quote in the history of detective books, which I use to this day in my signature in forums.
Bootlegged Angel (6)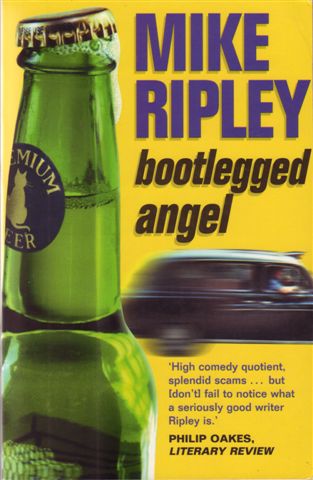 God knows why Veronica thought of Angel first when a brewery manager wants someone to investigate some suspicious activities in a pub in Kent. Or why Amy thought that she could trust her man with three beautiful models, when he somehow becomes a reluctant landlord in need of barmaids.
Sometimes the characters in this book are sober, but none of them are sane.
Lights, Camera, Angel (3)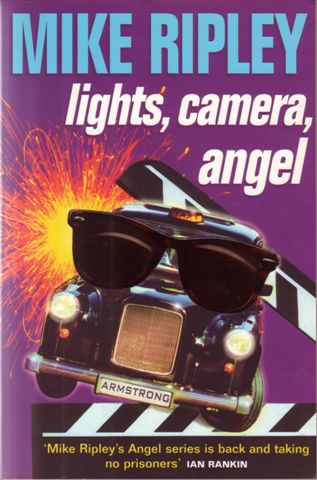 Of course, with such a well connected wife (assistant assistant consultant buyer, or something) it was only matter of time before Angel got into the movies. A vampire movie is receiving some unwanted attention from some fans, and some strange accidents are occurring on set; but it becomes apparent someone is after Angel's neck.
When bloody Buffy nicks your name, thus scuppering your chances of a series called Angel, there's only one thing you can do: write a book about a second rate vampire movie. Oyes. Unbelievable characters? Too right, this is the movies.
Angel Underground (5)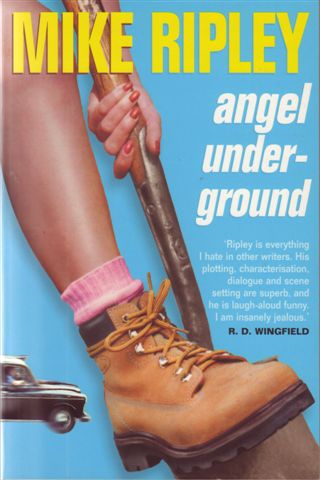 During a barbecue of roast pork at his mothers, Angel is conned into working as an arkie for an old buffer who apparently thinks he has Boudica's grave in his back yard. But Arthur has a dark secret, but then again, so does Amy, and just who keeps sending those Bible texts, and just what is going on in the field next door?
Everything you need to know about Boudica, archaeology and sisters.
Angel On The Inside (8)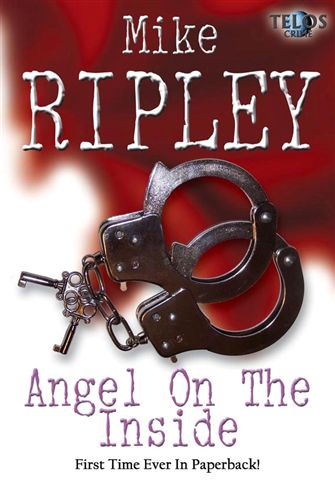 Angel is determined to find out Amy's secret: but she's not talking, so he has to endure a minefield of Welsh gangsters, a prison visit, Stella's hen night, a "cat loving" PI, Tom Sean Catti and a solicitor who happens to be a bit of a pervert.
The Welsh get the best parts in this one. Amy's secret is finally out, but she has another surprise for him.
Angel In The House (15)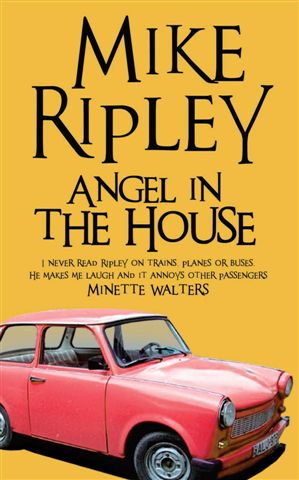 Angel has to become respectable and get a job: where else but Rudgard and Blugden? A rich entrepreneur wants to plug the leak of Botox from his laboratory in Cambridge, which just so happens to be a place that the broody Amy wants to move to, so he somehow finds himself sorting out some problems (or rather, problem) for an estate agents too. And his inconsiderate father suffers a stroke when he's about to marry a Page 3 girl.
Angel is a fish out of water, and almost in water, in this one, but he doesn't flounder much, and sorts out the lot: even his father. We also get a new regular character...the name is Bond...
Angels Share (2)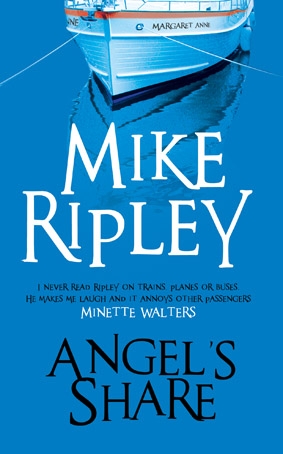 A respectable ex-Civil Servant needs Angel's help tracking down an old flame, but does he have a hidden agenda, and just how will she react? He also has to cope with Amy's mood swings, his father's love life, and the matter of just how his mother will react to the fact she's to become a granny.
Although I am not Chandler's biggest fan, even I recognised shades of The Little Sister and Farewell My Lovely in this one. Another new regular, Huddersfield's own Hoh-hoh-Seven, who makes Duncan the Drunken sound like a moderate. It has a climax that had me not knowing whether to shriek, laugh or remember to start breathing again. Read into that what you will.
Angels Unaware (4)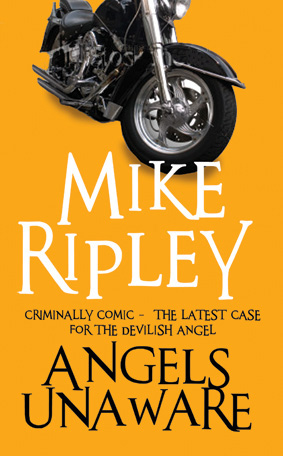 Angel finally becomes a daddy, but he still has to work as Amy is still nesting, and they both have to put up with Bethany: just why is she outstaying her welcome? On the case, Angel has to attend a funeral of the mother of a missing scriptwriter, and the only trail is one of dead bodies. Good job he has 007 to help.
Just how many former novels can you refer to in one? Well, quite a few actually; some are obvious, some not so (I maintain one or two are missing, but I bet there's a veiled reference to all of them). There are an inordinate number of dead bodies in this one, including a major character, so get the hankie.
Click Here For Angel Trivia by Mike Ripley
Click Here For The Angel Fansite
(www.thatangellook.co.uk)