n 1212, some 70,000 children sent out in holy crusade for Jerusalem. They were to vanish into history…
It sounds fantastical, too bizarre to be true: tens of thousands of youngsters setting out on doomed mission to the Holy Land to win it back for Christendom and retrieve its holiest of relics The True Cross. But this is exactly what happened. In the year 1212, some twenty years after Richard I, Coeur de Lion himself, had tried and failed to defeat Saladin and storm Moslem-held Jerusalem, it was the turn of the children to attempt the feat. Encouraged by child-preachers, and convinced that only the young and pure-at-heart could succeed, they set out from France and the Rhinelannd for the coast. What followed was to enter folklore as The Pied Piper of Hamlyn. Now it has become the focus and foundation of my latest historical thriller, Pilgrim.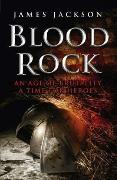 This story appealed to me on several fronts. Firstly, it was 'hidden history', concerned a footnote in the Crusades that almost went unnoticed. Like my previous historical thriller Blood Rock, which deals with the stand of the Hospitaller Knights of St. John against the 1565 Ottoman Turkish invasion of Malta, the backdrop is truly epic and the stakes high. Unlike Blood Rock, it does not involve the intensity and claustrophobia of siege, but instead follows children on a true-life quest. Above all, the pathos and struggle of these youngsters was too much to ignore. It was just one of those books that needed to be written.
The journey these children attempted was extraordinary, and the landscape through which they passed beset with hazard. It is not surprising that of the forty thousand Rhineland children who set out from Cologne across the Alps less than a third probably made it to the coast. Their compatriots in France who headed for Marseilles suffered in similar fashion. That any made it at all was remarkable. In about eight weeks during the summer of 1212, the young Rhinelanders had managed to cover some 670 miles to Genoa. Factoring in one day of rest per week, and considering the rudimentary footwear, the rough and mountainous terrain, the lack of food and basic shelter, and the average distance walked was still almost twelve miles a day. And all the while, the children were weakening. Just for good measure, and in order to receive blessing from the Pope, once they reached Genoa some of them went on to Rome. Another 285 miles further on.
Perhaps it was the lure of the True Cross that kept them going. Throughout Christendom, it was considered the holiest of holies, the most sacred and revered relic ever to exist. Its capture by Saladin and his Moslem army was the greatest of insults, its retrieval the most important and heroic of quests. First identified in AD 326 by Saint Helena, mother of the Roman Emperor Constantine I, the ancient artefact had variously been owned by invading Romans, Persians, and Frankish Crusaders. Over the centuries, thousands had perished attempting either to protect or recover it. It gave authority and legitimacy to those who possessed it, reputedly had the power to heal. All very Indiana Jones. Now it was in the hands of the hated infidel, and the children of France and the Rhineland were determined to get it back.
The mediaeval environment through which the children marched was a terrifying one, more valley of the shadow of death than bucolic idyll. It was a world of superstition and religious fervour, of arbitrary justice and cruel persecution. Allegations of spells and witchcraft abounded. In fact, burning of witches was so common that history relates one incident in which an entire German town burned to the ground when the fat from several hundred suspected witches put simultaneously to the stake ran in the streets and set fire to surrounding buildings. Bitter-sweet revenge.
Other terrors existed. One religious sect believed there was a finite amount of evil in the world, that it required using up before Jesus would return. The result was a crime and killing spree. On similar lines, other groups thought the world could only be cleansed through the expending of mortal sin. Sexual excess and feeding frenzy erupted, and all in the name of God. Less orgiastic were the religious zealots who grazed the fields as oxen, believing that Man was unworthy to stand upright in the sight of God. And on the matter of sight, some plucked out their eyes so as to avoid corruption through the contemplation of material things. Finally, there were the Cathars – beloved of The Da Vinci Code – who were dualists convinced in the existence of a good god representing the human spirit and a bad god manifesting itself in material flesh. Strange times, stranger people.
In the Holy Land, still greater dangers lurked. Here, rulers tended to die in strange circumstances: Henry of Champagne fell out of his window, along with his pet dwarf named Rose. King Amalric succumbed to a 'surfeit of fish'. And Prince Conrad of Tyre was slain by a group of Assassins posing as priests. Forget Al-Qa'eda, the Assassins – or hashashshin, meaning hashish-eathers in Arabic – were the real thing, the world's first true terrorist organisation. Chaos was their aim, murder their method. Based in fortresses set atop high mountains in Syria, and trained in the art and science of killing, they were ruthless, dedicated, and open to commissions. Hire them, and their sheikh would prove their commitment by ordering several of his followers to jump to their deaths from the castle walls. Promised virgins and eternal reward in Paradise, they obeyed. It might all sound chillingly familiar. Small wonder that in Pilgrim a leper knight of St. Lazarus comments: 'Everything turns rotten in the Holy Land'.
So the children travelled on. Once at the coast, there was further blow to their morale and fortunes. Their boy-preachers had promised that the seas would part to allow seamless and dry onward journey to the Holy Land. When this failed to happen, many gave up all hope. It is said that some Genoese families today contain German bloodlines through the children adopted into them at the time. But a few pressed on, boarding ships whose merchant-owners offered safe passage to Palestine. The same occurred in Marseilles, where French survivors of the great trek embarked too on the seaward leg of their adventure. The children had walked into a trap laid by the human-traffickers of the age. Thousands were to be shipped out and sold on to Arab traders and end in chains in the slave-markets of Alexandria, Damascus and Baghdad. White northern-European skins carried a high value in Arabia. A terrible fate and one from which most would never reemerge.
Yet an individual did. In 1230, almost twenty years after the children set out on their ill-fated expedition, a young priest arrived in Europe and claimed to be a survivor from that vanished host. He told a harrowing tale, of shipwreck and death, of hardship and servitude, of how those who had refused to convert to Islam were executed and how those who lived were carried off into darkness.
Some might argue that the story of the Children's Crusade is neither cautionary nor relevant for our modern age. Others would claim it is merely a footnote, a tale that has come down to us in folklore-form alone. But even half-remembered legends and fairtytales can serve a purpose and carry a truth. They remind us of the horrors inflicted upon children by adult neglect, greed, and stupidity, of the evils perpetrated in the name of unquestioning obedience to religion or ideology. Today around the world, there are children mired in poverty, children forced into soldiering or prostitution, children kept in sweatshops and slavery. Lest we forget, and lest we think the Children's Crusade lies in the past.
Yet there is also hope. Above all else, those pitiable events of eight hundred years ago teach us of the raw courage and fortitude of the young. They remind us too of the power of the quest, of the human need to have something to believe in. Maybe we are all of us in some small way in search of that one True Cross.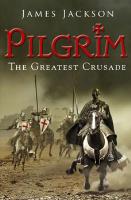 PILGRIM is published by John Murray on 24th July 2008.
Price: £12.99