I wish I could tell you a dramatic tale about how the idea for Still Waters came into my head. But perhaps the prosaic truth is better. My hairdresser was colouring my hair, to the accompaniment of local radio. We broke off our idle chatter to listen to a news update. A body had been found in a local seaside resort. The man, who lived in a flat on the sea front, had chosen to hop off not his own balcony but a neighbouring hotel's. No one knew why, nor, as far as I know, has anyone ever found out.
The hairdresser was as intrigued as I – he's an ex-policeman, used to asking questions. As the colour took, he reminisced about his own days in the Force. He wasn't just any copper: he was part of an underwater search and rescue team.
'Do any cases stand out?' I asked idly.
And what he told me made my (newly-blonde) hair stand on end. Well, how would you like to reach for the hand of a young woman trapped in a reservoir only to have it come off in your hand?
So that was the moment that Still Waters was conceived – to be the third in the Fran Harman series.
When I wrote the first, Life Sentence, I expected it to be a standalone. But there was such an amazing public response to it – it seemed to strike a real chord in women (and men) of a certain age whose lives were dominated by the problems of elderly parents – that it was followed by Cold Pursuit. Now Detective Chief Superintendent Fran Harman was released from her endless trips from Kent to Devon, she had more time to devote to her job and to her ongoing love affair with her boss, Assistant Chief Constable Mark Turner.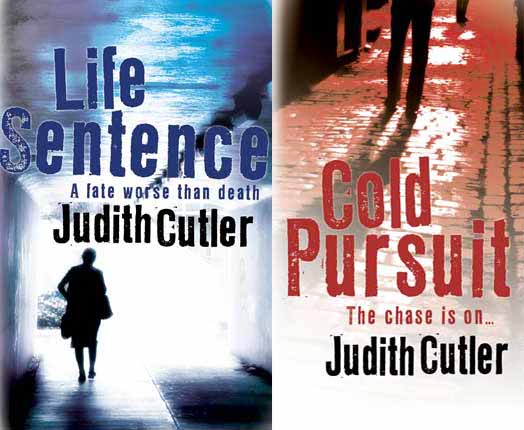 Still Waters sees the development of this relationship – Fran and Mark have decided to buy a house together. But a novelist can't possibly let what should be a period of great personal happiness go unmarred. So I decided to stir things up a bit. What better than to run a story about all the reorganisation affecting public services everywhere - as if the police could ever be run like a business!
The first change in the structure of the fictional Kent Constabulary is the arrival on to the scene a man who was once one of Fran's much-loved protégés. As Deputy Chief Constable – yet another layer of hierarchy has somehow been introduced, though a valuable team may be sacrificed to pay for it - Simon Gates is clearly determined not to let sentiment come between him and his mission to streamline the force, which in normal circumstances Fran would probably applaud. However, he is so abrasive and vicious-tongued she would love to side with the faction determined to resist his efforts.
Soon it appears that even this cold-hearted man has an Achilles heel – something to do with the all-female group that is currently restoring the rectory to which both Fran and Mark have lost their hearts. Yes, Paula's Pots are back again, in their new incarnation as Pact Restorers.
Do you remember Paula's Pots, the group that made their first appearance in Scar Tissue? One of them, painter and decorator Caffy Tyler, tried to escape her drug-using past and in particular elude her vicious former pimp, who had once pledged to send her to hospital with her intestines tied around her neck. He did not succeed, but not for want of trying. Now he is dead, Caffy can resume a normal life, but it is clear from her dealings with Fran and Mark that she is still a young woman with problems.
In the midst of the tension caused by Gates' proposed changes, Fran stumbles upon what appears to be a straightforward suicide: a recently retired man has jumped from a smart hotel's balcony. Although she is supposed to be confining her work for Gates to investigating what divisional CIDs need to make them more efficient, she can't resist following the copper's nose which she has trusted for more years than she cares to remember: something is wrong, and she determines to find what it is.
Unfortunately by doing so she is playing into Gates' hands – she is such an anomaly in his neat scheme of things that he would like her to retire. Immediately. Fran will possibly be happy to go when she's ready, but at the moment the rectory restorations are costing more than they budgeted for, and she needs a regular salary.
Meanwhile, a man imprisoned for killing his wife is appealing against his conviction, and Mark seeks to strengthen Fran's case for staying in the force by asking her to ensure that the original police investigation will stand up. Far from finding a watertight case, however, Fran is convinced that her colleagues have sent down an innocent man. However, if Ken Roper didn't kill Janine, who did?
The answer might lie in the body they find in the reservoir that provides water for Fran's home village. People have found coloured fibres in their sinks, not to mention stray hair that doesn't match their own. And the tap-water smells.
Meanwhile, it isn't just the police who bicker and fight amongst themselves. Not everyone sees Mark and Fran as the perfect couple, richly deserving a happy retirement together. Someone realises that for all their experience of enforcing the law, they're complete innocents when it comes to everyday life.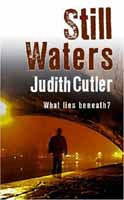 Does Mark lose much that he holds dear?
And why does another body plunge to its death from the balcony of another exclusive hotel?
Still Waters is published 24 March 2008 hbk £19.99 Allison & Busby
ISBN:

0-7490-8058-2

/

978-0-7490-8058-7

(
UK
edition)