In the early 1970's, I picked up a book that when I read the opening line it resonated inside my head like the peel of a church bell making me sit up to attention:
"His name was Rambo, and he was just some nothing kid for all anybody knew, standing by the pump of a gas station."
I was not the only one, because it had the same effect on my friend and Shots Editor Mike Stotter. It was of course the opening line of a debut novel entitled First Blood by a writer called David Morrell; and soon the world would know about his creation, the iconic anti-hero John Rambo.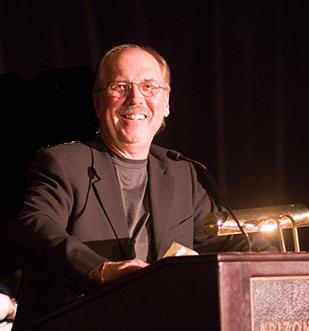 Morrell became one of our all time favourite writers and I fulfilled a dream in 2003 by actually meeting and interviewing him, whilst Mike met David for the first time at Left Coast Crime 2006 but let's not get ahead of ourselves here.
So who is John Rambo?
Google reveals more than 18,000,000 hits for him. The Oxford English Dictionary cites his name. Scores of scholarly articles have been written about him. President Reagan frequently referred to him in speeches. He is one of the most iconic and popular film characters of all time, but if you know him only from the movies, you're in for a surprise.
Rambo is the brainchild of international bestselling author David Morrell, who first penned the character in his award-winning 1972 novel, First Blood, published when Morrell was a young professor in the English department at the University of Iowa. Until First Blood's publication, there had never been an action book of its kind. Morrell's revolutionary novel paved the way for an entirely new action-fiction style of writing, and the Rambo character went on to become one of the most famous literary characters created in the 20th Century, ranking with Sherlock Holmes, Tarzan, and James Bond.
The Canadian-born Morrell wrote First Blood at the height of the Vietnam War in the late 1960s and early 1970s, while studying for his PhD at Pennsylvania State University. He loosely based the character John Rambo on Audie Murphy, the most decorated American soldier from World War Two, who had extreme difficulties adjusting to peace time. The name alludes to the Season in Hell verse of the French poet, Rimbaud, (sometimes pronounced "Rambo") but is also oddly indebted to the name of a Pennsylvania apple that Morrell's wife drew his attention to while shopping at a road-side stand.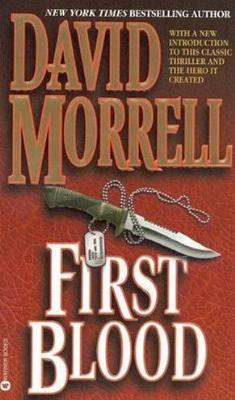 First Blood was one of the first novels to depict the effects of post-traumatic stress disorder, which did not have a name in 1972, and remains a timely book because of this theme. Taught in high schools and colleges (Stephen King used it as a text when he was a writing instructor at the University of Maine), the book has been translated into more than 20 languages and has never been out of print – a rarity for a book which debuted 36 years ago. Signed first editions are avidly sought by book collectors.
If you think the Rambo movies are violent, you may be surprised by the novel. While First Blood was thematically groundbreaking, stylistically Morrell's novel is punctuated by a level of intensity, action, and characterization that goes far beyond what is seen in the book's movie translation, and is considered fast-paced and powerful even by today's standards of fiction writing. The novel depicts the character in a more complicated way, to the point that (warning – major plot spoiler), Rambo dies in his original incarnation, killed by Colonel Trautman, the man who trained him.
Decades after Morrell created the character, the global impact of Rambo continues to grow. Several years ago, when Morrell was on book tour in Poland, a journalist pointedly told him that during the Solidarity demonstrations that led to the weakening of the Eastern Bloc, protestors would watch illegal tapes of Rambo movies, dress up as the character, and go out to demonstrate. In an indirect way, he said, Rambo helped bring about the fall of the Soviet Empire. Similarly, when the Berlin Wall fell, demonstrators were filmed painting Rambo on the wall before they tore it down.
Thirty-six years after "…some nothing kid for all anybody knew, standing by the pump of a gas station …" first appeared, Morrell's Rambo has become so much more than he ever imagined - a lasting cultural symbol. Meanwhile, the author has pursued an extensive and successful career with numerous highly regarded bestselling novels, including Brotherhood of the Rose, which became an NBC miniseries broadcast after the Super Bowl in 1989. He is a three-time recipient of the distinguished Bram Stoker Award, the latest for his novel Creepers. Prior to the publication of his graphic novel about another icon, Captain America: The Chosen, Comic-Con International gave him its prestigious Inkpot Award for his outstanding contributions to popular culture.
So what does Rambo's creator David Morrell think of the newly released installment in the film series?
"I was blown away," he says. "This is the first time that the tone of my novel has been used in any of the movies. The action is deglamorized and shows the dismaying effect that combat can have on a person. Only in this latest film does Sylvester Stallone's portrayal of the character come eerily close to the despair of the character as I imagined him. Rambo can't adjust to what he's been through and to the destruction he's capable of inflicting. It's an exciting action movie, but it's also about something."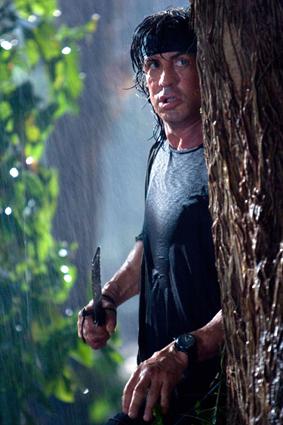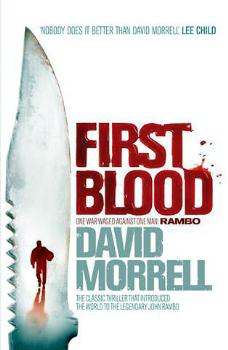 To celebrate the return of Rambo to the big screen, you really need to go to the source material. Those excellent people at Headline Publishing have just re-released First Blood in a stunning special edition. I just read it and it is as fresh as brutal knife wound.
To learn more about why Shots Ezine considers David Morrell's work to be right at the top of the International Thriller Genre, read the 2003 Shots two part interview here :-
Part One
http://archive.shotsmag.co.uk/shots21/intvus_21/dmorrell1.html
Part Two
http://archive.shotsmag.co.uk/shots21/intvus_21/dmorrell2.html
To read about David Morrell's last trip to the UK where the Shots Editors spent and evening talking thrillers in 2006 at Left Coast Crime -
http://archive.shotsmag.co.uk/photoshoots_2006/lcc_06/lcc_06.html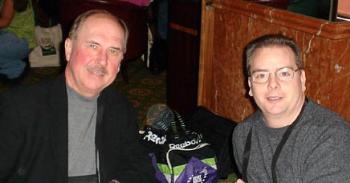 While The Rap Sheet featured a retrospective on David Morrell's work –
http://therapsheet.blogspot.com/2006/11/morrells-mushrooming-fame.html
And if you've never read Morrell, you have some real treats ahead of you –
David Morrell's Bibliography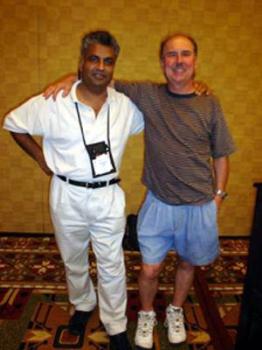 FICTION
First Blood (1972)
Testament (1975)
Last Reveille (1977)
The Totem (1979)
Blood Oath (1982)
The Hundred-Year Christmas (1983)
The Brotherhood of the Rose (1984)
The Fraternity of the Stone (1985)
Rambo (First Blood Part II) (1985)
The League of Night and Fog (1987)
Rambo III (1988)
The Fifth Profession (1990)
The Covenant of the Flame (1991)
Assumed Identity (1993)
Desperate Measures (1994)
The Totem (Complete and Unaltered) (1994)
Extreme Denial (1996)
Double Image (1998)
Black Evening (1999)
Burnt Sienna (2000)
Long Lost (2002)
The Protector (2003)
Nightscape (2004)
Creepers (2005)
Scavenger (2007)
NON-FICTION
John Barth: an Introduction (1976)
Fireflies: A Father's Tale of Love and Loss (1988)
American Fiction, American Myth: Essays by Philip Young (2000)
Lessons from a Lifetime of Writing: A Novelist Looks at His Craft (2002)
More Information available from www.davidmorrell.net