We asked Jefferson Bass: What is the Body Farm, and what inspired you to create it? And exclusively for the UK and Shots Ezine he explained:
The Body Farm is an outdoor research laboratory, you might say, at the University of Tennessee. Its official name is the Anthropology Research Facility, but it's much better known as the Body Farm, a nickname Patricia Cornwell used as the title of one of her bestselling novels. The facility was the first scientific research lab devoted to the study of human decomposition in what's known as the "extended postmortem interval," the weeks and months after death.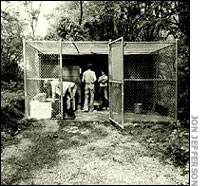 Two main factors combined to inspire the Body Farm. First, when I came to the University of Tennessee in 1971, the Tennessee Medical Examiner asked if I would serve as a consultant to his staff and help identify unknown bodies; when I said "yes," I soon started receiving bodies—most of them badly decayed—and I needed somewhere to store them until I could examine them. Then, in 1977, I was asked to examine a headless male corpse that still had quite a bit of tissue on the bones. From my prior experience, I initially estimated that the man had been dead somewhere between six months and a year; I soon learned, though, that the man had actually been killed 113 years before, in a battle in the American Civil War! That case highlighted the need for research on the processes and timing of postmortem human decomposition. Three years later we set up the research facility that is now known as the Body Farm.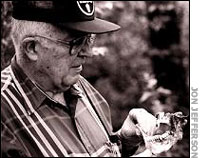 Today the Body Farm occupies about three acres of wooded hillside, inside a chainlink security fence and a wooden privacy fence. Using donated bodies, forensic anthropology graduate students and faculty study various aspects of decomposition. Research runs the gamut from fairly simple—how do changes in temperature, humidity, clothing, and other variables affect the rate of decay?—to complicated experiments with ground-penetrating radar and chemical analysis of compounds given off by buried bodies. The Body Farm's data on the sequence and timing of human decay is used all over the world to help determine "time since death" when a decomposing body is found.
After a body has spent about a year at the Body Farm, we clean off the bones and add them to our skeletal collection, which is extremely important. UT's Anthropology Department now has the world's largest collection of modern skeletons whose age, race, and sex is known. That's an incredible teaching tool for our anthropology students. It's also an important source of reference data for anthropologists and other forensic scientists. The human skeleton is changing surprisingly quickly—during just the past century, for instance, Americans have gotten several inches taller, on the average—so it's important for anthropologists to track that sort skeletal changes. That's not just for the sake of scientific knowledge, either. When the bones of an unknown murder victim are found, their measurements can be compared to all the data from our collection to help pin down the age, race, and sex of that victim.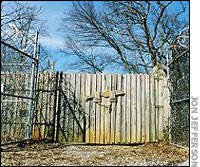 In 1981, the first year of the research program, we received just four donated bodies. These days, we get more than a hundred every year. In 2006, we got 107; during 2007, we received about140. As more and more people learn about the Body Farm and how the research there helps solve crimes, the donations just keep going up. We're about to expand the Body Farm by adding another 15 acres of land, and we'll build a new $1-milion processing laboratory as part of the expansion.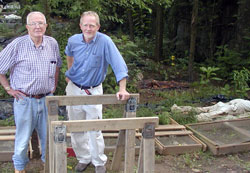 Who is Jefferson Bass?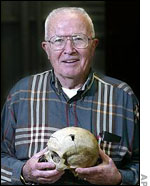 William M. Bass is a U.S. forensic anthropologist, renowned for his research on human osteology and human decomposition. He has also assisted federal, local, and non-US authorities in the identification of human remains. Currently retired from teaching, he still plays an active research role at the Forensic Anthropology Research Facility, which he founded. The Facility is more popularly known as the "Body Farm. Bass has also described the body farm as "Death's Acre" – the title of the bestselling book on his life and career, co-written with journalist Jon Jefferson.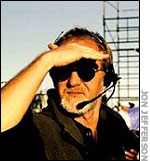 Veteran journalist Jon Jefferson, a documentary film-maker for such networks as A&E, the History Channel, and the National Geographic Channel, had previously worked as a staff science writer at Oak Ridge National Laboratory, one of the most advanced centers in the world for research and development. He has won numerous awards for his work and he lives in Knoxville only a few miles from Bass.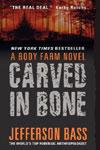 As "Jefferson Bass" Bass and Jefferson have also written two fictional works,
Carved in Bone published by Quercus Books April 2008 £6.99 pbk
"Fantastic forensic detail and an engaging hero … an authoritative, compelling new voice to the forensic mystery."
— Jeff Abbott, USA Today bestselling author of PANIC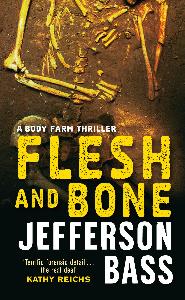 Flesh and Bone will be published by Quercus Books Oct 2008 6.99 pbk
"Razor sharp ... Fans of forensic fiction will want to add this author to their list of favorites."
— Booklist
Read an excerpt from Carved in Bone
Quercus will be publishing exclusively for Waterstones the non-fiction Beyond The Body Farm pbk £11,99 April 2008. The cases in this book are told with gruesome and fascinating detail and will appeal to fans of CSI, Silent Witness, Jefferson Bass' novels and true crime fans alike.
For those of you who are interested in finding out more on Bill Bass and The Body Farm visit these sites:
Jefferson Bass Official Website: http://www.jeffersonbass.com/
http://www.crimelibrary.com/criminal_mind/forensics/bill_bass/