A novelist I have followed for a number of years is the London based writer Martyn Waites, who originally hails from the North East of England. Originally published by Alison and Busby [Candleland, Mary's Prayer and Little Triggers] he moved to Simon and Schuster where he published two landmark novels Born under Punches and The White Room, but in 2006 he launches his most ambitious work, the first in a thriller series featuring journalist Joe Donovan — The Mercy Seat. This novel is a dark tale where Joe Donovan helps a fleeing London youth who finds himself in the dark alleyways of Newcastle pursued by a ruthless killer. He possesses a minidisk that could link back to a tragedy that shattered Joe Donovan's life. I was so impressed by this that I asked Martyn Waites to tell us a little about his life and why the criminal world of the North East of England forms the setting for the Joe Donovan thrillers. If you've never read Waites, it's time you headed up North.
— Ali Karim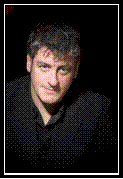 I was born and raised in the North East of England, specifically Newcastle-upon-Tyne. I've lived in Birmingham, Hull, Colchester, out of a suitcase for a couple of years and round various parts of London, but it's still the city I know best. Where I still feel most attached to. I went to school there, grew up there, did my drinking and partying and fell in and out of love there. I sold leather jackets on the quayside market, served pints in the Trent, worked backstage at the Playhouse. Even taught drama for NACRO.
I left because I wanted to be an actor and decided to go to drama school. After drama school as a professional actor I played the 'rogue and vagabond' bit to the hilt and went where the work was. Eventually I ended up in East London which is where I live now. But through all this, I kept a strong bond with Newcastle through family and friends. When I decided to become a writer and was looking for somewhere to set my novels, it was no contest.
I didn't want to be just any kind of writer, though. I wanted to be a crime writer. At the time, all of my favourite writers were both American and crime writers. This was the early to mid Nineties, when, I think, American crime writing was going through something of a golden age. There was James Ellroy, James Lee Burke, James Crumley and some others, none of which were called James – Andrew Vachss, Sara Paretsky, Elmore Leonard and Walter Mosley prominent amongst them. Although all these voices were as disparate as could be, there were several things which united them. Their connection with their audience, for one thing. Crime fiction seemed to be functioning as a kind of literary equivalent of CNN - spitting back reportage as literature. And what literature! Another thing was their strong sense of place. All good novels have, I think, a strong sense of place but this is particularly true for crime writing. Crime novels inhabited the cities and plains in which they are set, making them more than a mere backdrop but a character in their own right, one that was absolutely integral to the stories themselves. Just as Los Angeles had Raymond Chandler, New Orleans James Lee Burke and New York Andrew Vachss, I wanted Newcastle.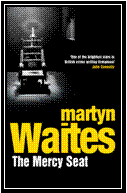 I knew what I would do. I would bury the cobwebbed corpse of the old English detective novel with its country houses and stuffy detectives. I would take the vital, exciting American model of crime novel and use it on a recognizable, contemporary British city. And in doing this I seemed, unwittingly, to be part of a movement all thinking the same thing. Ian Rankin was claiming Edinburgh, Mark Billingham London, John Harvey Nottingham. Newcastle, I've always thought, was a city just begging for a crime writer to dive into it and expose its heart full of secret histories and darker shadows and spread them all over the printed page. Begging for it in fact.
And I, I decided, was just the writer to do that. So I claimed Newcastle.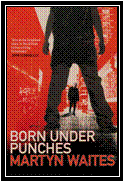 Although I am writing about a place that I don't currently live in, I feel that the distance gives me a sense of perspective. I know Ian Rankin was worried when he decided to move back to Edinburgh because up till that point none of his Rebus novels had been written there. No problems for me, though. I've got a good network of friends, family and acquaintances that help with the detail, colour and verification of incidents. They're well used to me pestering them. They range from politicians, social workers and police detectives to pub owners and actors. And they're all well–connected. They get me into places, at all levels of society, that normally I wouldn't be allowed entry to. For instance, when the Labour Party lost control of the city after thirty–odd years in the historic local elections of 2004, I was sitting in the Lord Mayor's office in the Civic Centre, witnessing the results first hand as they came through. Through them, I've talked to people I wouldn't usually have been given access to, been told secrets that could only be written as a novel.
I'm sure I will one day.
One of the things I wanted to do in The Mercy Seat was to show how the perception of Newcastle (and Gateshead) hadn't really moved on in the majority of people's eyes. They were either stuck thirty years in the past with Get Carter, subscribed to the 'lovable scallywag' school of Geordies from Auf Weidersen, Pet or watched the thrill-free football of Graham Souness' Newcastle United. To consign the Get Carter image to the heritage bin of history I devised a fictional tour that covered the film's locations, only to find out later that one actually already existed! To show the city isn't full of lovable scallywags I wanted to depict a vicious predator preying on vulnerable runaway kids in Byker. Having spoken to various police sources I ended up getting a little more information that I needed on that one. And to cap it all, I wanted a truly explosive finale in a recognizable North East landmark. Step forward the Baltic …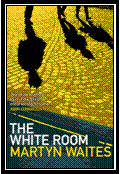 Joe Donovan, The Mercy Seat's lead character, is going to continue in a series of novels. All set in the North East, all contemporary crime novels. He's a flawed individual, but good company. The perfect companion to show you round early 21st century Newcastle. For Newcastle is where I am in my writing and where I'll stay. Wherever I've gone throughout the UK I've never felt truly English. I don't think anyone who comes from Newcastle does. When you cross that bridge over the Tyne it's like you're entering a separate kingdom. Not England, not Scotland. Newcastle. The whole of the North East's like that. It's an attitude that gets inside you and stays with you wherever you go. It's an attitude that, as Tom Waits once said, is harder to get rid of than tattoos.
Joe Donovan, and me, are going to be around for some time yet with the second book coming out in 2007 entitled The Bone Machine.

© 2006 Martyn Waites
Shots eZine would like to Thank Digby Halsby of Simon and Schuster for organising this article.
THE MERCY SEAT, Published by Pocket Books pbk £6.99 [Read the review]