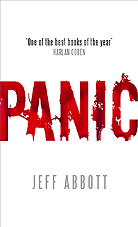 Thriller writer Jeff Abbott is a Shots regular as Editor, Mike Stotter interviewed him in issue #21 and the article is still available in our archive :- http://archive.shotsmag.co.uk/shots21/intvus_21/jabbott.html
Jeff Abbott is a writer to follow, originally published in the UK by Orion, he recently switched to Time Warner with his latest thriller PANIC. A few weeks back I was talking to Harlan Coben (our interview will be online soon) about the return of Myron Bolitar in Promise Me, and we got talking about Jeff and his excellent thriller, Panic.
I decided to see if Jeff would tell Shots readers a little about how he came to write this remarkable thriller, and we were delighted when he agreed. So if you've never read Jeff Abbott, don't panic, as we have the inside track on this thriller.
Ali Karim
What if everything in your life was a lie?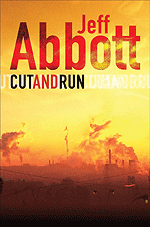 What if, what if, what if?
What ifs grab me by the throat. I love them. I need to go to rehab to shed them from my mind. They are like bees that hover close to my ears, demanding attention, and if a question with no simple answer, they sting me and I must write a response. Readers often ask what comes first: the plot or the characters? In the case of writing Panic, what came first was this big dramatic question that stayed a low drone in my head until the characters who could answer that question came to silence the buzzing.
So…back to the question: What if everything in your life was a lie? In Panic, documentary film maker Evan Casher rushes home to Austin, Texas after a frantic call from his mother, only to find her brutally murdered. He narrowly escapes an attempt on his own life and uncovers a shocking fact: his entire life has been a carefully constructed lie. Pursued by a powerful, ruthless organization of killers determined to keep their secrets buried, Evan's only hope for survival is to uncover the truth about his family, and the truth about who he really is.
So how to start answering this what if? I started imagining a nice guy like Evan. I gave him a wonderful life: devoted parents, brilliant career, amazing girlfriend—and I took it all away from him in one horrible moment. I kill his mom, separate him from his loved ones, and jackhammer the moorings of his life into dust. And because he now knows the truth, people want him dead. The what if just got a lot nastier, but also a lot more compelling. The only answer to the what if is the hidden truth of who Evan is—not just his identity, but what kind of man he is, now that he faces extraordinary danger. And while this is a novel full of suspense and action, this is an emotional question, and its answer is the heart of the novel.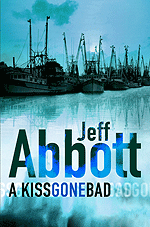 As I started to write, it quickly became clear that the emotional stakes in the book—Evan's discovery of his self—must be as compelling as the chase scenes, the gunfights and the double-crosses. And it's important that one core value of Evan's life not be false—his parents' deep and abiding love for him. In fact, that love is the reason behind the lie. Because sometimes good people do bad things to protect a loved one. We may not approve, but it is a universal human impulse to protect our children at any cost.
It's important for readers to understand when working from a what if question as a starting point that the what if is not posed as a series of questions to spur simple action, such as: what if this happens (a bad guy tries to kill Evan), then what if this happens (Evan goes on the run), then what if this happens (Evan finds a clue to his past) which many readers might think is the way a story is built, brick by brick. I didn't think in such a steady way about Evan's journey to uncover the truth—I wanted every forward burst and unexpected turn in the action to come from the interactions between the characters. I wanted the plot—yes, an action-filled, explosive plot—to be driven by men and women facing the most difficult choices of their lives.
The dramatic thrust of Panic demanded and shaped characters who are at extraordinary levels of desperation, to save themselves or to reach their goals. At this moment in their lives, it's all or nothing—just as much for the villains as for the hero. For Evan Casher, and his family, and for the powerful people trying to destroy him, the stakes could not be higher. So the characters—both the good guys (who know they're the heroes) and the bad guys (who are equally convinced that they're the heroes)—drove the story at a breakneck pace. I love writing about characters who live and die on that razor's edge of desperation. Because those are the best people to answer the incessant, insistent murmur of that wonderful what if and make the story come alive, for me and the reader.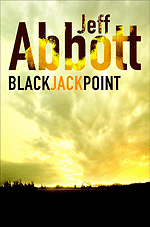 Panic was optioned for film by The Weinstein Company the day the book hit stores in the United States, and Richard Shepard (director of The Matador) has been signed to direct; has sold to several European countries and Japan; has already been a bestseller in Australia; and has been nominated for Best Novel in the inaugural Thriller Awards, to be given in July by the International Thriller Writers. All starting from a simple question that wouldn't let go of me. I hope readers enjoy reading Panic—and finding out the answer to the what if—as much as I enjoyed writing it.
More information is available from:- http://www.jeffabbott.com
© 2006 Jeff Abbott